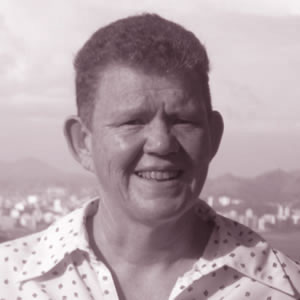 Louise Niemand
Louise holds an MA degree in Social Sciences, is a registered Counseling Psychologist, and has obtained an MBA degree. She has been consulting with various clients in both the public and private sector since 2003. Louise has designed and implemented various Human Resources, Change Management, and Management interventions such as restructuring and re-engineering support, change management facilitation sessions, conducting assessment centers and job evaluation.
In her consulting approach, Louise prefers to listen to the client and to adapt existing consulting processes and systems to her clients' needs. She believes that you cannot provide a solution to the client without proper buy-in and understanding.
Louise has worked with Career Path Appreciation and the Matrix of Working Relationships since 1997. She trained as a CPA and IRIS practitioner in 1997 and as a MWR practitioner in 1998, and has used these processes extensively in her consulting career since 2000.
Louise started her working career as an Intern Psychologist at Spoornet where her main responsibilities included Employee Assistance Programmes as well as Selection and Recruitment. During the latter phase of her career with Spoornet, she moved to the Organisational Development and Training division. Louise was appointed as Project Manager Organisational Development at the Technikon SA (as it was then known) where she was mainly tasked with the design and development of a competency framework for the Technikon. She used the opportunity to formally introduce Stratified Systems Theory and the Matrix of Working Relationships to the organisation.
Louise has been consulting as an Independent Contractor since 2004 and has worked as a Bioss SA Associate since 1999, although more formally since 2004.
Contact Person's Name:
Associate
Bioss Southern Africa
Postnet Suite 146, Private Bag X782
Bedfordview
Johannesburg
2008
South Africa
T: +27 11 450 2434
F: +27 11 455 1677