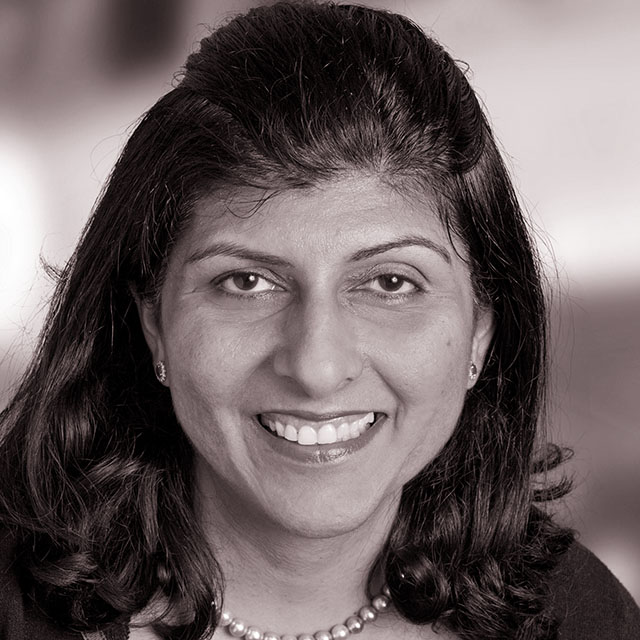 Mala Bali
Mala received her postgraduate degree in Psychology from Delhi University (1988) and studied Personnel Management & Industrial Relations at Tata Institute of Social Sciences, Mumbai (1990). She attended the Coca-Cola University & Wharton University Change Management Program.
She has held leadership positions at PricewaterhouseCoopers, HT Media, American Express and Coca-Cola. She now specializes in strategic talent and engagement consulting, working with leading consulting firms like Bioss to provide services to clients in India and overseas. As a leadership coach, she has developed her own unique style through her training and association with ICF-accredited Coach for Life and Dr Marshall Goldsmith.
Mala works with senior business leaders, helping them address aspects of their leadership style that prevent them from delivering as expected. Her ideal client is a leader in transition, moving into a different role or level, working with new business partners, or dealing with organizational changes over which they have little control, e.g. restructuring, new functions being carved out, new hires in senior roles. Some clients seek assistance in preparing for their next roles, while others are successful and talented people who have lost that performance edge.
Mala has had opportunities to serve many projects of critical importance, and in India works with clients through AonHewitt Consulting. She also serves as an external assessor in assessment and development centres for a range of clients.
She is the first woman to lead HR at HT Media, and to join the leadership team. She played significant HR roles in American Express, launching Platinum Cards in India; and at Coca-Cola, serving all of India and South West Asia on strategic talent management, performance management and employee engagement. At Coca-Cola she was the diversity lead for India and led the on-boarding program.
Mala has received various awards including the World HRD Congress's 2009 Women's Super Achiever Award; Amity University's HR Branding Award 2009 and Best HR in Media Award 2008; Regional and India Awards in HR at American Express (2007) and Coca-Cola (2006). She was one of the recipients of the Division President's Award at Coca-Cola (2005). At PwC she was part of the team that won the Best HR Consulting Award globally in 2001. After graduating to consulting on her own in 2009 she was part of the FLO-IWEC mission to Capetown in the same year.
Mala is Bioss's first CPA Practioner in India and looks forward to taking the various Bioss offerings to clients there.
Contact Mala Bali:
MBB Consulting
29 Babar Lane
New Delhi 110001
India
T: +91 98106 00493
E: