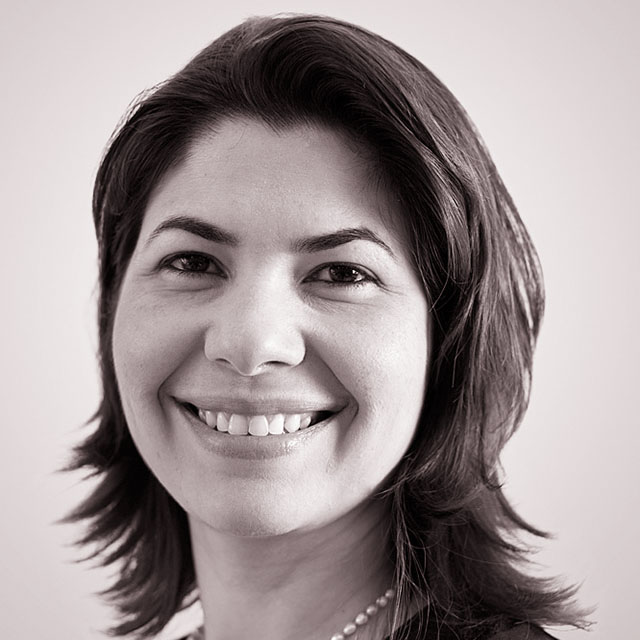 Flávia Pires Barbosa Lima
Flávia has ten years of experience in human resources. She joined Instituto Pieron in 2000 as a HR consultant working with assessment center processes regarding selection, career and succession projects within the largest companies in Brazil. She works also in personal and leadership development, conducting group and individual coaching sessions.
Flavia graduated in Psychology in 1997, and gained a Specialty degree in Corporate Strategic Management in 2000 at Unicamp. She has internationally recognised qualifications in Coaching, Group Dynamics and Business Administration.
Earlier in her career, Flavia worked for Beneficência Portuguesa Hospital in Campinas, São Paulo, as a HR analyst working with recruitment and selection, and managing the Quality Program.
At Pieron, Flavia has had the opportunity to take part in several assessment projects across Latin America, in countries like Peru, Colombia, Chile, Argentina and Honduras.
Flavia manages Pieron's partnership with Insights Learning and Development, a Scottish company, delivering accreditation programs and being responsible for the deployment of personal, team and leadership development programs.
Flavia is an invited professor teaching Human Potential Development in Organisations, and co-runs the Competencies and Human Potential Development program at Pontifícia Universidade Católica, Campinas. She is a speaker on human development at Mackenzie University in the post-graduate Human Resources program.
Areas of expertise include assessment center, coaching, leadership and team-building programs. Flavia is fluent in English, Spanish and French.
Contact Flávia Pires Barbosa Lima:
Senior Consultant
Instituto Pieron
Rua Alice de Castro, 106 – Vila Mariana
CEP 04015-040 – São Paulo
Brazil
T: +55 11 5573 9688
F: +55 11 5549 6064
E: